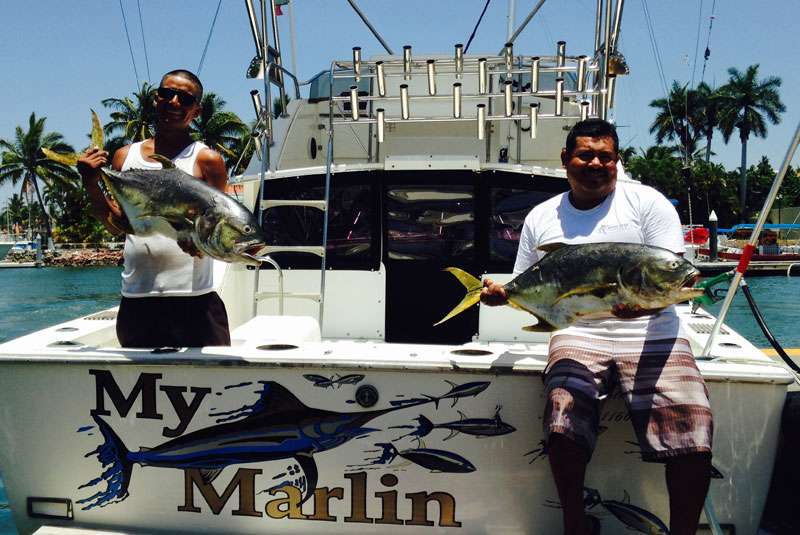 7th International Tuna & Marlin Fishing Tournament Riviera Nayarit CBV
Nuevo Vallarta, Mexico – Riviera Nayarit is proving its reputation as the preferred destination for sport fishing enthusiasts, as three tournaments have already been confirmed for 2013. The Bahía de Banderas Sport Fishing Club has announced the 7th International Tuna and Marlin Fishing Tournament in Banderas Bay, which will take place back in the place where it all started, the Vallarta Yacht Club at Paradise Village Marina from August 8-10, 2013.Experts consider Riviera Nayarit as one of the best destinations in the world for sport fishing, since big game can be found throughout the year. An abundance of wahoo, sailfish, dolphin-fish, tuna, three different species of marlin, sierra, and snapper guarantees fantastic fishing year-round.
Furthermore, Riviera Nayarit offers world-class marinas, people who know how to work with fiberglass, specialized technical personnel to fix all the gadgets found on a boat, delectable restaurants, luxurious hotels and the required infrastructure.
Competitors can register in teams of up to four members per boat. Only non-electronic rod and reels, 130-pound test lines and simple bait will be allowed.
This year's International Fishing Tournament offers four different categories: the two that give this competition its name and offer the most important prizes (tuna and marlin), a Dorado category, and a Sailfish catch-and-release category with special prizes.
In the sailfish category, participating teams will have to submit a time-stamped photograph of each one of their catches. The team that catches the largest number of fish will win. In the remaining categories, winners will be determined by the weight of the catch.
Organizers are expecting competitors to break the tournament's weight records, which were set in 2007 with a Marlin weighing in at 332.3 kilos and a 176 kilo Tuna. To encourage participants, additional prizes are being offered for breaking the records in all of the tournament's categories. For this special tournament, a number of luxury vacation rentals mexico have already been booked.
For further information on this tournament, visit FishingNayarit.com.
Save
Save