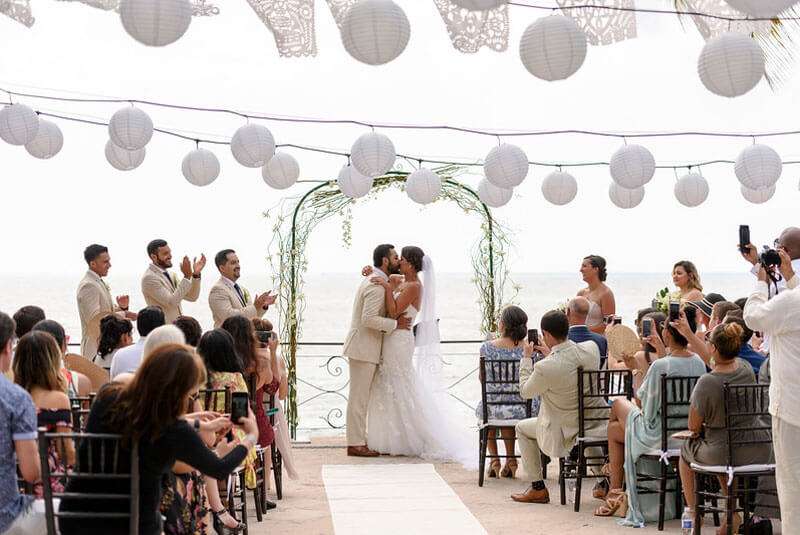 Beautiful Vallarta Weddings
Did you Know…..Casa Bay Villas has a sister company that arranges some of the most beautiful villas for weddings.  Imagine the Magic of Puerto Vallarta for your dream come true wedding celebration….all in the relaxed atmosphere of a private luxury villa rental with those nearest and dearest to you. Wedding is one of the few events that are attached to people's personal life and with their emotions. Considering this, whether men or women, everyone wants to perform 100% perfect wedding arrangements to spend some of the most amazing moments of their life.
Visit our website www.beautifulvallartaweddings.com
Since there is a huge amount of work to do for a wedding and you will be required to take countless important decisions for this beautiful event of your life, you need to hire a wedding planner that does everything perfectly on your behalf.
Beautiful Vallarta Weddings and Casa Bay Villas are a full service luxury villa rental company and wedding coordination company. We provide a custom designed wedding that will reflect your personal taste, ideas and vision. We will create and coordinate your entire wedding celebration in a luxury villa rental in Puerto Vallarta Mexico. We are the leading company that offers luxury private villas in Mexico and arrange unforgettable moments for people.
What you can expect from us? Obviously, a perfect wedding planning that can not only amuse you and your upcoming spouse, but your guests as well. Having a professional and trained team, we read your mind and come up with outstanding plans for your wedding. We lead everything and do our best to make everything happen smoothly.
Choosing a wedding coordinator/planning company is definitely the right decision. Planning a wedding anywhere, especially a destination wedding will require additional challenges.  Our team at Beautiful Vallarta Weddings will be able to handle any requests for your special day.  Email:   info@beautifulvallartawedding.com