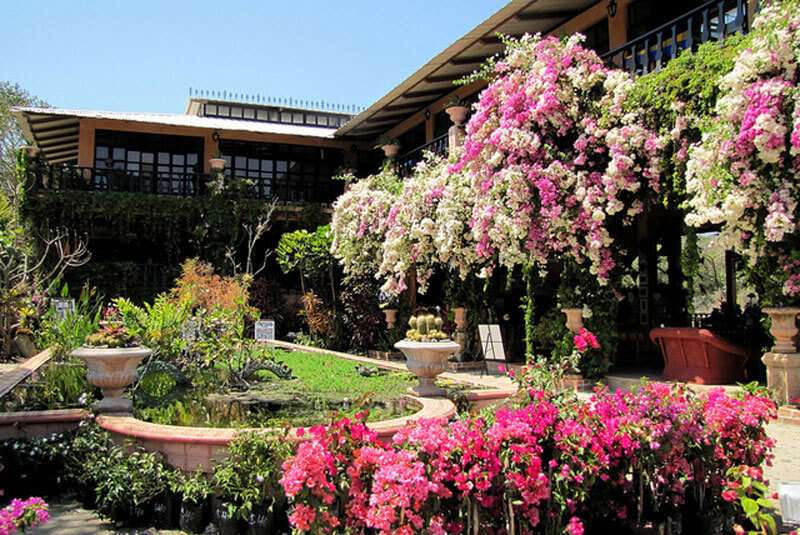 Celebrating the Vallarta Botanical Gardens
By J. A. Young
Just a thirty-minute drive south of Puerto Vallarta's Old Town, the Vallarta Botanical Gardens are an enchanting reminder of the extraordinary wealth of flora that is native to Mexico.  If you have been enjoying or plan to enjoy a stay in one of Puerto Vallarta's rental properties such as a luxury villa, you'll likely notice the jaw-dropping scenery and the beautiful botanicals that complement these vacation rentals.  If you find the botanicals beautiful, wait until you visit the gorgeous botanical displays on exhibit at the Vallarta Botanical Gardens!
A Focus on Native Habitats
The Vallarta Botanical Gardens is one of the most revered botanical garden organizations in the country.  As a world-class center for botanical research, the staff and conservationists at the Vallarta Botanical Gardens specialize in native habitats.  With its focus on Mexican botanicals–particularly those that are native to western Mexico's tropical quarters–the garden is growing in repute.  Many of the garden's efforts are made with an eye toward conservation and education.  By promoting the propagation of native species, the garden is also celebrating its surrounding plant heritage.
The Plants
Mexico is home to more than 1,200 orchid species.  According to the garden, about 300 of these are not native to any other country.  Visiting the garden will afford many glimpses of these particular botanicals.  However, expect a dazzling display of other tropical plants–plants with variegated leaves and hypnotic scents, plants with extraordinary growth habits and some with blooms as big as balloons.  Even people with only a passing interest in botanicals will enjoy the attraction of the garden-filled setting which is serene and simply beautiful.  As for those orchids, the Vallarta Botanical Garden is currently working to raise funds to build a special orchid conservatory, a world-class facility to exhibit and research these beauties of the botanical world.
Beyond the Flowers
Visiting the gardens makes for a lovely morning or afternoon.  Walking the garden trails affords lovely sites that will appeal to gardeners as well as lovers of beauty; however, the trails also boast spectacular bird watching opportunities.  To see a colorful parrot alight in the sunlight in its native home is something breathtaking.  Visitors will also find the hacienda-style visitor center to be a memorable part of the gardens.  Views of the river and surrounding mountains make this a scenic stop on any vacation itinerary.  The garden also boasts a majestic 'Hall of Flowers' that can be rented for weddings and private events.
Puerto Vallarta has no shortage of pleasant sites.  Its beaches alone afford plenty of splendour–so much so that tourists trek to them from all corners of the globe!  Yet the features of the Vallarta Botanical Garden are well worth seeking out.  While certainly visited by scientists and botanists for research, the garden is also designed to impress botanical enthusiasts and anyone with a passion for gardening and landscapes.  Be sure to include a stop to the gardens on your visit to Puerto Vallarta.  You won't be disappointed with the plant exhibitions that await you. Get mexico all inclusive resort deals now and visit the beautiful gardens in Puerto Vallarta. 
Save