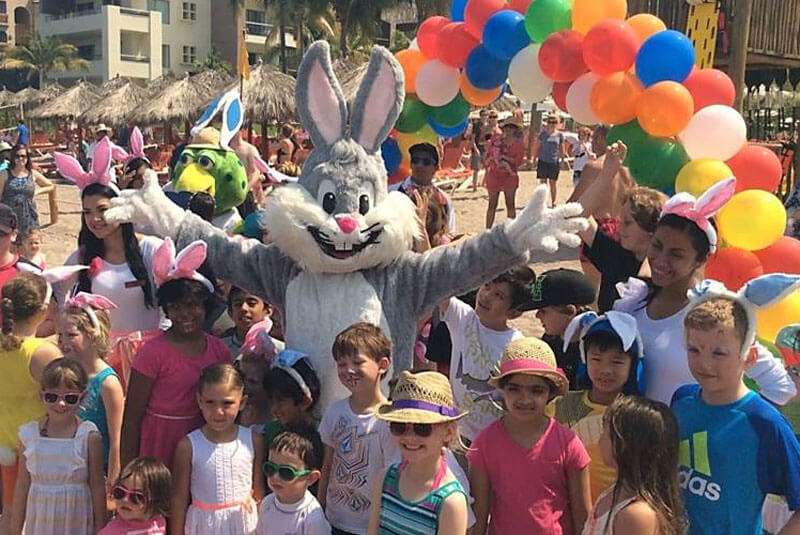 Easter in Puerto Vallarta Mexico
Easter known as Semana Santa is Holy Week and the most celebrated holiday in México which began on Palm Sunday and will continue through Easter Sunday.  Easter Week or Semana Pascua will follow the week after.
One of the oldest traditions in México, Semana Santa is an artistic and cultural event of major importance with everyone young and old, children and parents, rich and poor participating in the celebrations.
Semana Santa is much more than a religious occasion. In fact, hundreds of people who come to Puerto Vallarta to celebrate Easter are not even Catholic. Like all holidays in Latin countries, Semana Santa is also a festive occasion, a time of celebration, a time for people to come together to socialize and enjoy themselves.
The week following Easter Sunday is called Pascua which is the celebration of the Resurrection. Pascua marks the release from the sacrifices of Lent . . . and Vallarta goes into full-on party mode! The beaches are bursting, the streets are jammed and the Malecón is filled with people enjoying food, fireworks, and live entertainment.