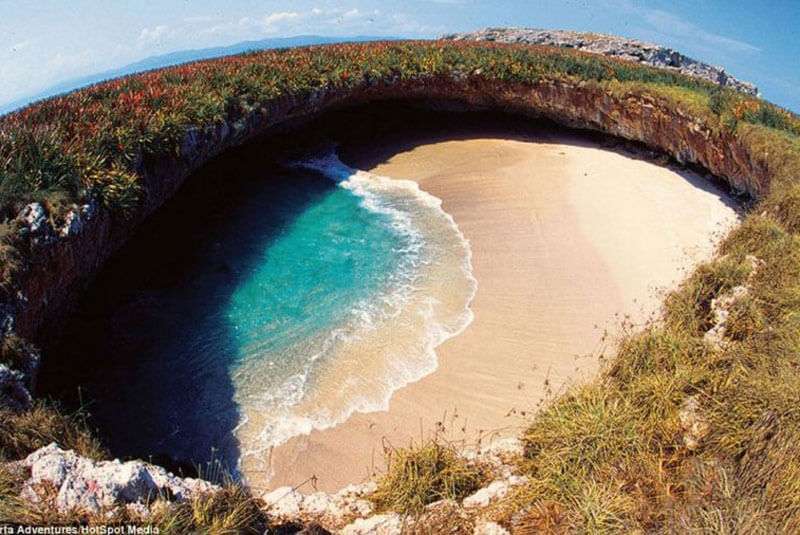 Must-See Biosphere Reserves and National Parks of Mexico's Pacific Coast
Known famously as the Mexican Riviera, Mexico's Pacific Coast extends from roughly Cabo San Lucas down to Salina Cruz in Oaxaca is renowned for its beautiful beaches and tourist-friendly towns.  Yet the natural attractions and pristine scenic stretches are what makes this part of the world utterly unique and captivating for vacationers and eco-travelers alike.  It's oh-so-easy to enjoy the comforts of your luxury vacation villa and the watersport of Pacific Mexico's beaches, but be sure to make time for some of the following national parks and biosphere reserves that will complement any trip with their wild charms!
Chamela-Cuixmala Biosphere Reserve
Located in Jalisco, the home of beautiful Puerto Vallarta and its luxury vacation properties, the Chamele-Cuixmala Biosphere Reserve achieved protection status in 1993.  The nature reserve extends from the Pacific Ocean into the mountains.  Its unique dry tropical forest lands, flora-covered hills, and diverse wildlife make this a must-see region to visit.  Containing more than 130 square miles, the park is home to jaguars, armadillos, puma, macaws, and sea turtles and more.
Lagunas de Chacahua National Park
Located in the state of Oaxaca, this national park is just under thirty-four miles from Puerto Escondido.  The park is famous for its lagoons and wide variety of flora and fauna.  Researchers and eco-tourists come from around the world to see the spectacular array of birds including storks and herons.  There are also tours that include visits to the coastal mangroves and the nearby crocodile nursery.  Adventurists who want to see authentic wild Mexico will certainly want to include this national park on their itinerary. Thousands of tourists from all over the world visit this park while staying in  inclusive resorts in mexico.
Huatulco National Park
This extraordinary national park of coastal Oaxaca is situated on nearly 30,000 acres.  The lowlands park is characterized by mangroves and subtropical forests.  Huatulco is particularly admired for its sea views, however, where whale and dolphins are so often in view.  With its twenty-two miles of coastland, the park offers a glimpse of pristine scenery; visitors feel as though they've stepped back in time thousands of years ago as they view the rich verdure and admire the myriad of regional fauna.
Los Arcos Marine Park
If you're visiting Puerto Vallarta, this protected marine park is an enchanting place to spend a day.  The park is situated out at sea between Mismaloya beach and Las Gemelas.  The islands are resplendent with bird like pelicans, parrots, and even some species of penguins.  The reef is a magnificent place to scuba dive or snorkel.  The crystal clear water makes for spectacular viewing.  Visitors to the marine park are apt to see dolphins, giant manta rays, and even humpback whales.  The gorgeous sanctuary is a must-see destination for water lovers!
These protected areas of coastal western Mexico should not be missed if you are traveling in their respective areas.  Whiles the beaches and sumptuous vacation villas beckon, these singular parks will complement any vacation with their world-famous sites and natural attractions.  These, of course, are just a few of Mexico's protected wonderlands.  Be sure to find out more about Mexico's reserves and national parks.
Save
Save