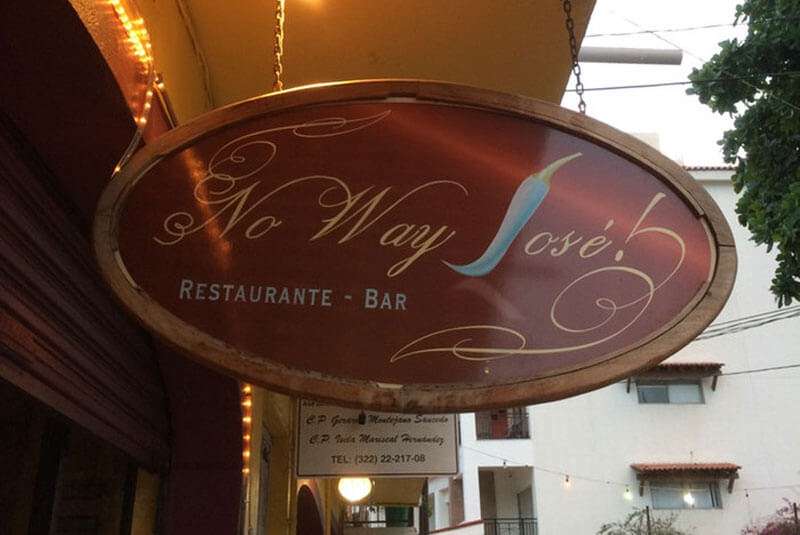 No Way José! Opens La Cantina with 'El Grito'
Julie Guerrero – nowayjosemx.com
September 5, 2013
Puerto Vallarta, Jalisco, Mexico – Award-winning Vallarta favorite, No Way José! Restaurant/Bar, invites you to celebrate "El Grito de la Independencia" as they open their new Cantina for Season 5 on Sunday, September 15.Each year on the night of September 15, the President of Mexico rings the bell of the National Palace in Mexico City. After the ringing of the bell, he repeats a cry of patriotism (El Grito Mexicano) based upon the "Grito de Dolores," with the names of the important heroes of the Mexican War of Independence and ending with the threefold shout of ¡Viva México! from the balcony of the palace to the assembled crowd in the Plaza de la Constitución, or Zócalo, one of the world's largest public plazas.
Come and live this most patriotic and festive of all Mexican holidays at No Way José! as they open their doors to usher in Season 5 in yet another year of helping create memories in one of the most beautiful places in the world – the ever-amazing Puerto Vallarta.
Enjoy your choice of fun-filled activities in the new addition to the NWJ! scene – air conditioned comfort in a casual bar setting in the downstairs salon.
La Cantina will be open for full bar service, including new bar bocadillos from 12:00 noon to 12:00 midnight. Complimentary botanas for la cruda every Saturday and Sunday from noon to 4:00 pm, along with NWJ! versions of bar bite favorites. The Terrace restaurant operation opens in October. Join us in September for AC comfort downstairs in La Cantina.
Join us for "El Grito Mexicano" and cure that Canelo/Mayweather hangover on Sunday, September 15th, with:
• 2×1 national cocktails all day
• 12:00-4:00 pm – Complimentary cruda specials
• 6:00-7:30 pm – Mexican Lotería
• 7:30-9:30 pm – Musica en vivo
• 9:30 – 10:30 pm – Mariachi & Mexican Piñata
• 11:00 pm – El Grito
No Way José! is on the south side of downtown at 5 de Febrero260, just over the Vallarta street bridge on your left heading south from the Malecón. Open Tuesday through Sunday from 4 pm to 11:30 pm, reservations are available by calling (322) 223-2853 or by emailing Reservations(at)NoWayJoseMx.com. For more information, visit NoWayJoseMx.com, or join us on Facebook for real-time updates and special offers.