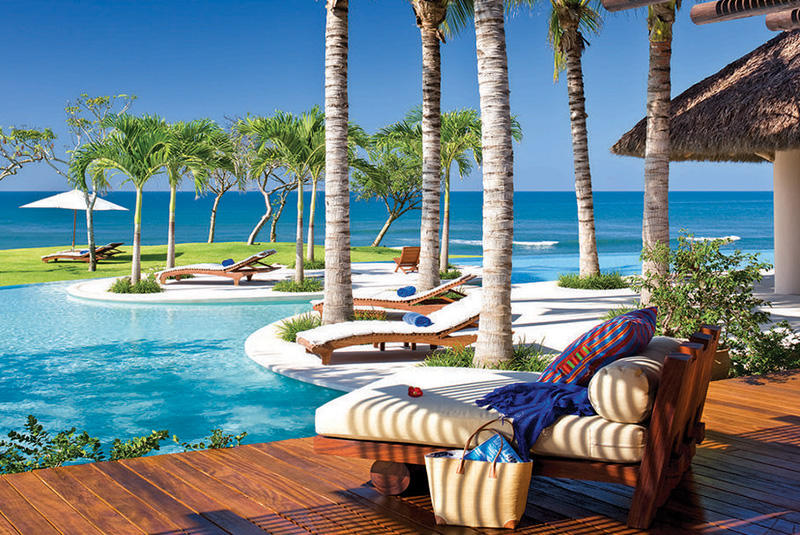 Interesting Facts on Punta Mita
Punta Mita, once a rustic fishing village, has been artfully developed as a luxury destination. It's important to note there are really two areas here: "Punta Mita" resort and the town of Punta de Mita also referred to as El Anclote. Punta Mita refers to the resorts, private luxury villa and condos and the amenities inside the gates of the planned luxury community. Punta de Mita refers to the adjacent town and seaside village.
Punta Mita is home to the Four Seasons and St. Regis Punta Mita Resorts, as well as an exceptional collection of luxury private villas and condos…many of which are available for vacation rentals. Some of the amenities include a tennis/fitness center, two Beach Clubs, walking trails, and two Jack Nicklaus Signature golf courses.
The site of an ancient celestial observatory, the Punta de Mita peninsula is an exquisite setting, with white-sand beaches and clear waters. The northern shore of Banderas Bay has emerged as the area's most exclusive address for luxury villas and accommodations.
Punta Mita is known for its "beach-chic", casual lifestyle. While upscale, it is a relaxed, comfortable and welcoming place, where board shorts are acceptable everywhere. It's a family-friendly place, where kids are a welcome and a regular part of the scene. The favored form of transportation? Golf Carts – to easily zip around the resort and into the Punta de Mita village. Daytime activities revolve around the beach and pools and the endless array of water-bound activities.
Camp Punta Mita as we call it… offers regularly scheduled workout and yoga classes most weekdays.
Evenings start with sunset cocktails and progress to open-air dinners at one of the many local restaurants or in your own private luxury villa or condo rental. Service is always Five-Star! Once you visit Punta Mita, you'll want to come back…again and again!