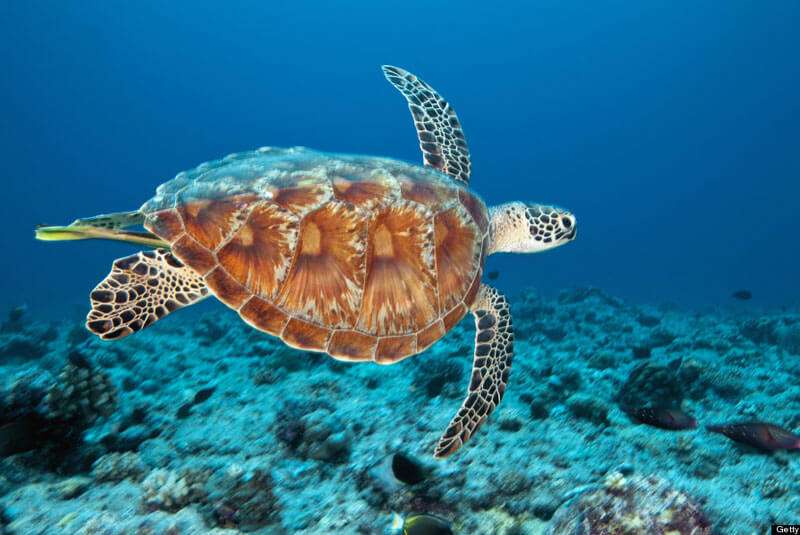 Sea Turtle Arrival Season Begins – July 8, 2013
Year after year thousands of visitors from around the world witness an amazing natural sight: the arrival of sea turtles to lay their eggs at the beaches where they were born. Although the official season for their arrival in Puerto Vallarta is August through December, many of them begin appearing at the beginning of June. This miracle of nature has placed Puerto Vallarta as one of the most important coasts in the world for sea turtles.
Inspectors from the Sub department of Ecology make nightly runs to collect the nests and take them to a place where they will receive proper care. The Department also oversees a breeding ground near the Malecón, where said nests are taken.
For several years now sea turtles have been on the IUCN's, (International Union for Conservation of Nature's) list of species in danger of extinction. Puerto Vallarta's Hotel Association, the city government, and federal authorities have started activities to promote their protection.
There are eight different species of sea turtles in the world. Of these, seven live on Mexican coasts, and four have been confirmed on Mexico's Pacific Coast. The Golfina Turtle is the most common to visit the beaches of Jalisco during this season, and her purpose for coming is to lay her eggs. A number tourists from across the world look for houses for rent in Puerto Vallarta to witness this amazing season.
There is much we still don't know about the lives of sea turtles in open waters. We do know that they are solitary animals which spend more than 90% of their lives in the ocean. They can live 100 years, and they migrate long distances from where they feed to where they nest. Only the females ever touch land again to lay their approximately 100 eggs. Seeing the arrival of a mother turtle or helping release the newly born turtles back to the ocean is an incredible privilege for any human being. Once making it to the water, the young turtle will spend at least 8 years prior to returning to the beach where he was born.