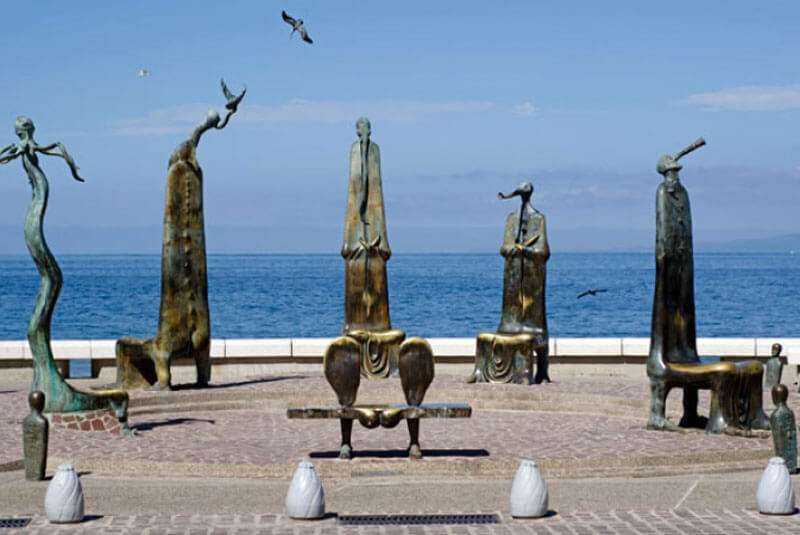 Launch On Social Networks "Share Vallarta"
In the next few days, Puerto Vallarta's municipal government will launch the new "Share Vallarta" publicity campaign. Tourists will share their own pictures near the city's icons on social networks as yet another way to promote Puerto Vallarta as a great tourist destination between the mountains and the sea. This beautiful resort city is located on the Pacific Ocean's Bahia de Banderas and receives millions of tourists every year from across the world who come to spend some memorable days in the loving environment of the beach. You will find nothing more pleasing than stretching around the twinkling the blue water of Bahia de Banderas.
Share Vallarta" modules will be placed near the seahorse, the Los Muertos Pier, the Malecón Arches, and the Guadalupe Church to facilitate tourists in sharing their pictures on Facebook, Twitter and Instagram. This will create greater credibility in marketing than any paid ad could. This will also entertain the new tourists coming for the first time in the city. This coast is one of the finest and beautiful seashores in the world. This new addition will also entertain those people who come to laze on these sandy beaches and eat delicious food in the stylish restaurants of the city.
The tourists who share their pictures should stop at the Tourism offices to receive a coupon book with discounts for over 50 businesses. Carlos Gerard Guzmán, Municipal Tourism Director, calls this a "win-win" situation for everyone involved, as Puerto Vallarta will get more hits on social networks, participating tourists will receive some great discounts, and the businesses will attract more customers. This city is certain one of the best mexico vacation spots and the launch of new "Share Vallarta" will increase its fame across the world.
Author: Rebecca Arellanes
http://www.visitpuertovallarta.com/