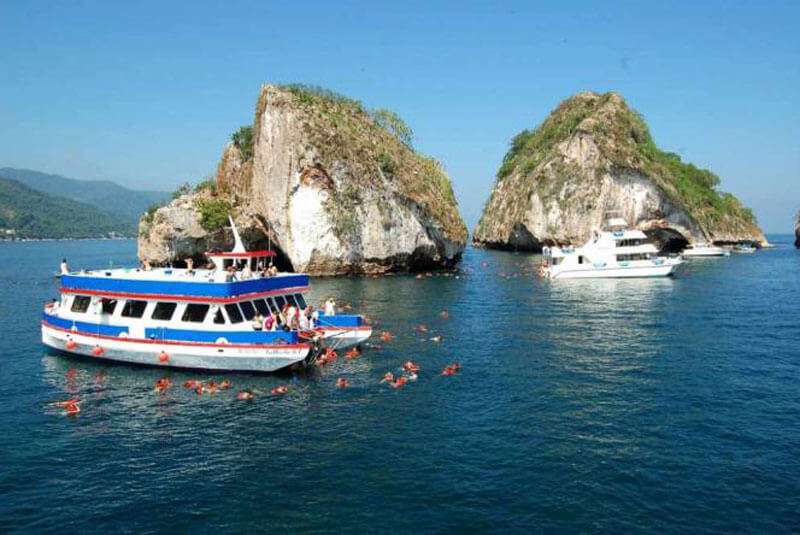 Ten Attractions of Beautiful Nayarit
The lovely Mexican state of Nayarit is an enchanting vacation destination for so many reasons.  Travelers come from around the world to experience its pristine beaches or to rejuvenate in luxury vacation rentals.  Yet it may surprise many holiday-seekers that Nayarit actually boasts a myriad of natural, cultural, and historical attractions that make it quite an extraordinary region of Mexico.  The following ten attractions are great reasons why you should plan your next vacation in Nayarit.
Riviera Nayarit
With its outstanding stretches of beach and luxurious vacation settings like Punta Mita, this region of Nayarit is studded with luxury villa rentals and top-notch restaurants, clubs, and shopping venues.  Moreover, the beach setting allows for all manner of watersport from sailing to scuba diving and snorkeling.  It's one of the most celebrated regions of the state and, indeed, Mexico's Pacific coast.
Tepic
The capital of Nayarit, this city is also the largest in the state.  Founded in 1531 by the notorious conquistador Nuno de Guzman, the city is loaded with historical attractions like its historic center and the artifacts contained in its museums like the Tepic Regional Museum.  Be sure to see its magnificent cathedral and enjoy some traditional cuisine at a sunny outdoor café.
Ixtlan del Rio
One of the most exciting archeological sites in Nayarit, Ixtlan del Rio is located in the interior of the state which is typically referred to as 'Ancient Ixtlan.' Both tourists and researchers flock to its Toltec-era Temple of Quetzalcoatl.  Many artifacts of gold and ceramics have been found there and are now displayed in the state's and country's museums.
Isla Isabel
This island off the coast of Nayarit is a marvelous ecological reserve that is celebrated for its diversity, particularly for the vast array of seabirds that nest there.  Birds, iguanas, and other creatures attract animal lovers and scientists from all over the globe.  Moreover, it's an enchanting place filled with postcard-like scenes.
Islas Marietas
These islands aren't far from the Nayarit coast and, like Isla Isabel, are popular among visiting tourists.  An outstanding destination for scuba and snorkeling, the waters are filled with a breathtaking array of marine life even much revered by marine scientists like Jacques Cousteau.
San Blas River
While many visitors might find it hard to leave the delightful comforts of their vacation condo rentals, a boat ride along the San Blas River is a great reason to hit the outdoor attractions of Nayarit.  The scenic splendor of the river is filled with water birds and extraordinary flora and fauna.
Altavista Petroglyph Complex
If you're vacationing anywhere near the beach town of Chacala, set aside time to see the incredible ancient petroglyphs of the region.  This area was once home to the Tecoxquin people that lived there as far back as 2000 B.C.
Sayulita
This charming coastal village noted among surfers for its 'rivermouth surf break' is also celebrated for its eco-tours that guide people to the historical and scenic attractions around the Bay of Banderas region.  It's also a great place to enjoy an on-the-beach eatery!
Whale Watching
Like many areas of coastal Mexico, Nayarit is famous for its migrating populations of whales like humpbacks.  It's easy to climb on to a tour boat from the state's various tourist towns.
Santa Maria del Oro
Situated in Southern Nayarit, Santa Maria del Oro is a lovely municipality known for its scenic crater lake of the same name.  Spectacular waterfalls and adventuresome hiking trails make this area attractive to outdoor enthusiasts.
These are just a few of Nayarit's extraordinary attractions.  Once you vacation there you'll discover why the state is so revered among travelers to Mexico.
Save