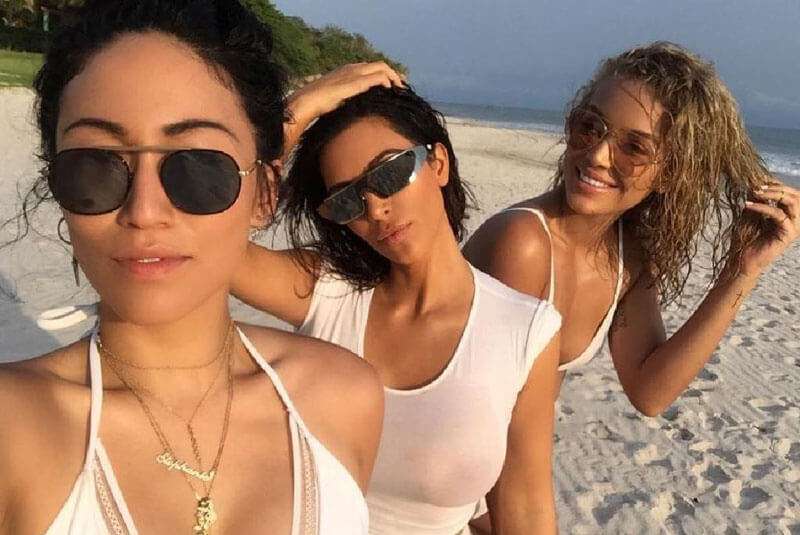 The 'Rain of Stars' Never Stops in Riviera Nayarit
And the stars just keep on coming! Former bachelorette Ali Fedotowsky and her boyfriend, show host Kevin Manno, live their romance at Villa La Estancia in Riviera Nayarit, Mexico.
Nuevo Vallarta, Mexico – Riviera Nayarit's enchanting environment, luxurious lodging, and array of amenities seems to have attracted an unstoppable 'rain of stars' this summer. Most recently, former Bachelorette and 1st Look host Ali Fedotowsky and her boyfriend, Abby's Ultimate Dance Competition host Kevin Manno, spent a romantic four-day getaway relaxing at the Villa La Estancia Resort in Nuevo Vallarta.
According to the People magazine website, the couple was spotted on the beach just after his arrival in Riviera Nayarit on Friday, June 28th. The magazine's source also said that Ali and Kevin spent much time 'huddled' together, relaxing in the resort's hammocks and chatting with other Villa La Estancia guests.
Over the past few years, Riviera Nayarit has become one of the preferred destinations for celebrities, with well-known personalities like Thierry Henry, Kate Hudson, Felicity Huffman, Gerry Lopez, sisters Kim and Kourtney Kardashian, Lady Gaga, Courteney Cox, Charlie Sheen, Mario Lopez, Sofia Vergara, Kirsten Dunst, Juliette Lewis, Eva Longoria, Justin Bieber and Selena Gomez, Mayim Bialik, Tori Spelling, and Angela Bassett vacationing in Mexico's Pacific Treasure.
The work being done by the Convention and Visitors Bureau (CVB) of Riviera Nayarit is evident through visits like these, which help position it as one of the world's best vacation destinations, and accentuate the importance of improving visitors' experiences at area hotels, restaurants, and service providers.
The 'Rain of Stars' Never Stops in Riviera Nayarit
Riviera Nayarit CVB
July 8, 2013