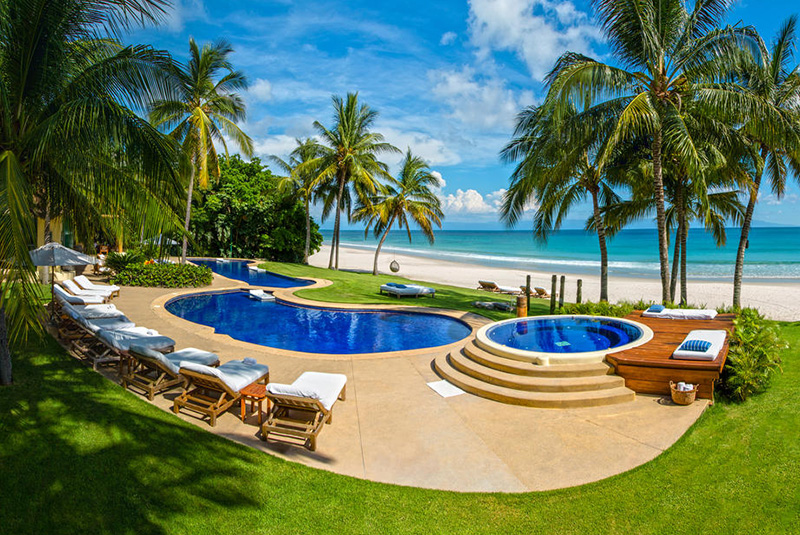 The Villas in Punta Mita
By J. A. Young
Located in Nayarit on the northern part of lovely Banderas Bay, the city of Punta Mita may not be as well known to tourists world-wide as nearby Puerto Vallarta also located on the Bay, but it is a premier Pacific destination that is luring vacationers from near and far. Punta Mita is known for its villa rentals and vacation rental properties that are sure to complement any stay in this enchanting setting by the sea. For an unforgettable vacation, consider Punta Mita luxury vacation rentals that combine elaborate comforts with private accommodations.
Punta Mita Vacation Rentals
Punta Mita boasts vacation rental properties to suit any vacation budget. Choose from vacation condo rentals to luxury villa rentals near beautiful Banderas Bay. Many travelers prefer an authentic Mexican experience when visiting a coastal town like Punta Mita or Puerto Vallarta and a private villa or condo rental allows them to ensconce themselves in the life of the city. While hotels can offer a luxury experience, they can't compete with the privacy that a villa rental affords. Vacationers can rent a villa that has resort-like features, but also boasts the private setting and features that allow one to make themselves right at home.
Luxurious Villa Stays
Life in a Punta Mita luxury villa is a celebration of the senses. Choose a gated community for your rental and enjoy the rich amenities of the community such as gourmet eateries, luxury pools, and impeccable furnishings. The private air of a luxury villa allows travelers a relaxing and rejuvenating stay in a breathtaking locale. Choose a villa that complements your party; perhaps you are traveling with a small group or a large party. You'll discover that private villas also have their singular style and unique traits. Some may feature world-class views while others are known for their artwork or size.
Celebrity Style
Punta Mita villas and vacation rentals allow people to live amidst comforts most typically associated with celebrities yet they also offer guests the experience to live like a local. Shop the markets for fresh seafood and fruit and cook in your own kitchen that has everything you need to prepare a feast for other occupants. Eat whenever you wish, nap on sumptuous furnishings, or enjoy the hot tub; do anything you like in the privacy of a home away from home. With so many extraordinary villas to choose from, the toughest decision will be deciding between so many breathtaking accommodations.
A Beautiful Stay in Punta Mita
This lovely Nayarit tourist-friendly town is filled with enchanting beauty.  Choosing to vacation here puts one in the company of celebrities and other world-class travelers who know the best places to go for sunshine, the sea, and cultural attractions that captivate the imagination.  Punta Mita is a celebrated locale for vacationers and there are many activities to enjoy like visiting the nearby Marieta Islands or exploring the surrounding forests and their gorgeous scenery.  On the other hand, simply enjoying sunsets on the beach, going sport fishing, or snorkeling the glittery blue bay are also popular pastimes.  For a splendid Mexican vacation like no other, Punta Mita will not disappoint!