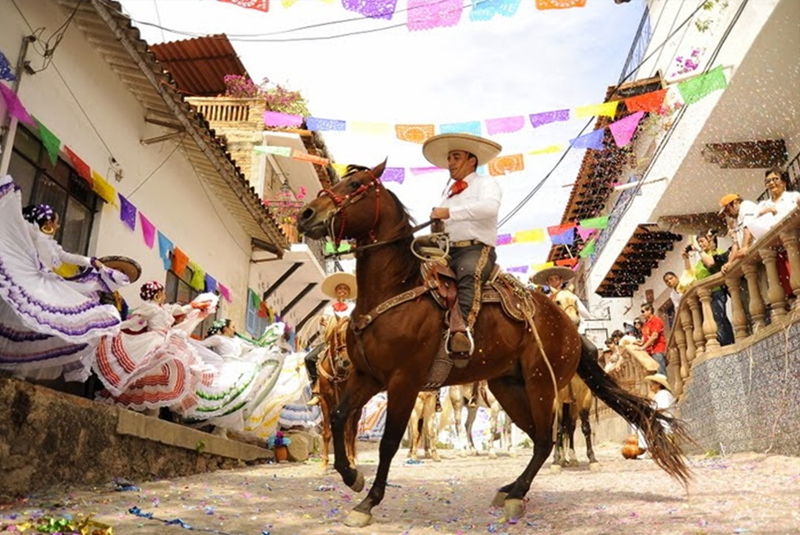 Puerto Vallarta, Jalisco, Mexico – Las Fiestas Patrias
The quintessential Mexican community of Pitillal celebrates the Independence of Mexico (Jalisco Mexico) on the 17th of September every year. The community celebrates the Independence Day with colors, music, and its respective traditions. The people of this city spend this particular day through a series of cultural and artistic activities which they perform as individuals and groups.
This particular area of Puerto Vallarta gives a 'real" look of Mexico since most part of the city is still untouched by tourism. The people of this charming suburban area of Puerto Vallarta overwhelmingly enjoy every event celebrated in the town and they have also made their plans for this upcoming event.
Events in September:
1. Friday, September 4 at 8.00 pm. – Javier Olvera and later Glamis Yadira will be performing in the main plaza in Pitillal.
2. September 5 at 11: 00 am. – The people of "Ejido Coapinole" are celebrating its seventy-seventh anniversary (Jalisco Mexico). They will be arranging different exciting festivities beginning with a Mass of Thanksgiving at 9:00 am that will be followed by a parade in the agricultural hall at 11:00 am.
3. September 6 at 9: 00 pm. – A competition will be held with a name "Queen of the Fiestas Patrias 2015" in the town plaza. In the competition, the participants will be taking the catwalk for the swimsuit competition and different talent contests. "Profesia Zero" is scheduled after the competition.
4. September 7th – 10th at 9: 00 – performers will be performing each night in the town plaza.
5. September 11th at Night – Singer Martin "el Gavilan" and "Tushi Rock Band" will be entertaining the audience.
6. September 12th at Night – singer Nacho Meza "El Serrano" and "Ramiro Hernandez "La voz ranchera de Jalisco" will make the attendees delighted.
7. Sunday, September 13th at 8 am – The celebrations will be started with a civic ceremony to honor Los Ninos Heroes.
8. Saturday, September 14th at 9: 00 pm – "The Kaobah Musical Group" and "The Quetzal Folkloric Ballet" will entertain the audience.
9. Tuesday, September 15th at 9:00 pm – The El Grito (Cry of Independence) Celebrations are begun by local artists and performers.
10. Monday, September 16th at 9: 30 am – The celebrations of the day start with the Independence Day Parade that is followed by different traditional games like greased pole contests, sack races, and others.
11. Thursday, September 17th at 9 am – The music by La Perrona de los 4 and Los Traviesos will loud the town square and a Gran Baile Popular (dance party) will be held at 9 pm.
To make the most of these entertaining events like Jalisco Mexico , most of vacation rentals Puerto Vallarta Mexico are already booked by tourists from different countries of the world who come every year to experience these entertaining events held of the Independence Day Celebration of Mexico.