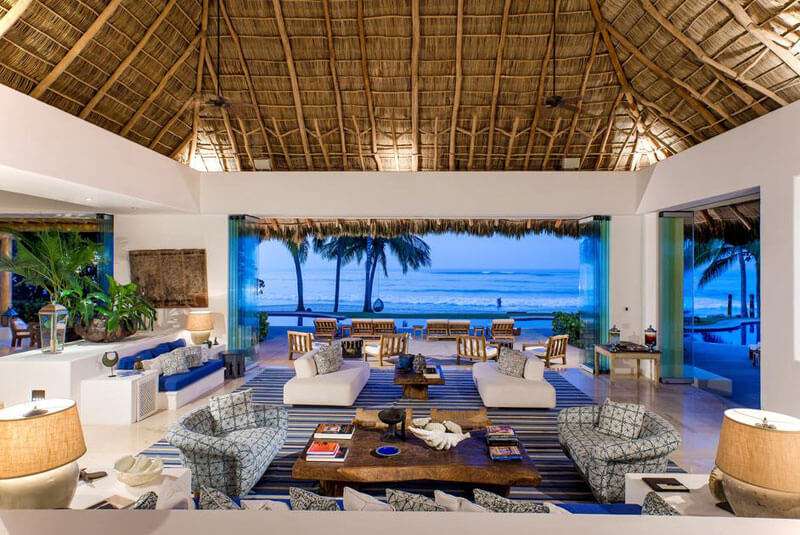 Luxury Villa Vacation Rentals in Mexico
By J. A. Young
For Luxury Villa Vacation rentals while visiting Mexico, consider the dazzling Pacific coastal cities of Puerto Vallarta in the state of Jalisco or Punta Mita in the state of Nayarit. Both cities are on the extraordinarily beautiful Banderas Bay and each offers travelers beach thrills and exciting attractions. You can enhance your stay in these locations by procuring luxury vacation rentals that boast privacy and every imaginable comfort. You'll love the convenience of a private villa just as you'll adore the accommodations and their special features.
Choosing Your Luxury Puerto Vallarta or Punta Mita Villa
With many affordable vacation rental properties, these Pacific cities offer villas and condos in various sizes. For large parties, beach side villas with multiple bedrooms with a view of the sea are the ideal accommodations to enjoy the timeless beauty of these settings. Rather than a high-rise hotel that divides guests from the setting, a villa allows guests to feel at one with the scenery. Large windows open up to enchanting private gardens as well as gorgeous sunrises and sunsets. Experience the ocean breeze in the privacy of an open floor-plan that combines living room and luxury kitchens to complement the way people like to live. You'll find a villa that suits your party and in a locale that will complement your vacation plans.
Dazzling Amenities
Choose a luxury villa within a gated community and you'll enjoy access to breathtaking swimming pools, hot tubs, and nearby spas. These villas offer unparalleled service along with their amenities. Outdoor dining on landscaped terraces and easy proximity down to the beaches makes a private villa a most enticing option. Entertain family and friends at your luxury villa; you'll have access to outdoor bars as well as outdoor kitchens amenities in some cases. Choose a villa that contains all the amenities you'll need for your perfect Puerto Vallarta or Punta Mita getaway.
A Life of Luxury in Sun-Kissed Mexico
A private villa is perfect for families, couples, or large parties of friends. Because they are like a home away from home, guests enjoy a level of privacy and comfort not readily available at hotels. Designed with comfort and beautify in mind, the villas of Puerto Vallarta and Punta Mita are richly furnished in various styles. Air conditioning as well as ceiling fans are standard while king-size beds and fabulous art works are also available for many rentals. Celebrate a honeymoon in a private Punta Mita villa or head down for an extraordinary spring break in Puerto Vallarta. The villas are ideal whether you want to a rollicking time in Mexico or a quiet and serene vacation.  They adapt to their guests needs.
Mexico's Gorgeous Pacific Coast
The coastal cities of Nayarit and Jalisco are world famous for their sport fishing, stunning beaches, fabulous nightlife venues, and all-around beautiful scenery. The cities are vibrant and boast excellent shopping as well as delightful cafes and restaurants.  See the historic architecture or explore the surrounding sub-tropical forests. This setting of both Puerto Vallarta and Punta Mita seems designed for pleasure seekers. Once you procure your vacation rental property, you'll understand why so many come again and again to these idyllic destinations.
Save