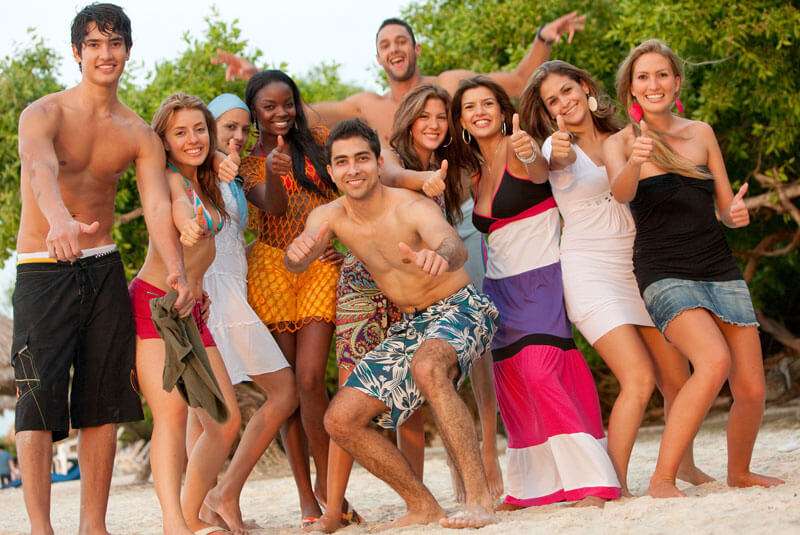 Spring Break in Puerto Vallarta
By J. A. Young
For fun in the sun, there's no place like Mexico during Spring Break! For a Mexican holiday you'll never forget, head to Puerto Vallarta in the sunny state of Jalisco.  Located on Banderas Bay, a particularly gorgeous stretch on the Pacific Ocean, Puerto Vallarta is filled with exciting nightlife, enticing scenery, and all manner of water sports. As a first-class spring break destination, Puerto Vallarta welcomes throngs of vacationers to its beautiful setting; as one of the most vibrant and enchanting cities on Mexico's Pacific coast, Puerto Vallarta seems designed for spring break vacationers.
Puerto Vallarta's Vacation Rental Properties
Visiting with a friend or possibly a large group? You'll be dazzled by the array of luxury villa rentals and vacation condo rentals that are available in Puerto Vallarta. Secure villa rentals are available near the sea as well as in sumptuous gated communities. Enjoy all the amenities you would expect from a resort like comfortable furnishings and a pool, but gain the privacy you crave. Puerto Vallarta villa rentals are available in many styles and sizes. Guests are uniformly thrilled to have their own luxury kitchens and private entrances so that their experience goes beyond the typical hotel-based vacation to become something quite singular.
Spring Break on the Beaches of Puerto Vallarta
Once you procure your Puerto Vallarta vacation rental, you can hit the beach for swimming, strolling on the Malecon (the celebrated beach walkway of Puerto Vallarta), playing beach volleyball, sunbathing, or snorkeling. Charter a boat for some world-class sport fishing during your visit. Be sure to visit various Puerto Vallarta beaches to enjoy their individual characteristics. Some beaches are popular with nature enthusiasts while others are famous for their spring break crowds.
Activities and Attractions of Puerto Vallarta
While the beach attracts many vacationers, spring break travelers also enjoy off roading adventures as well as para-sailing or hiking. Visiting the sub-tropical forest around the city affords many thrills like zip-lining or rappelling waterfalls. Enjoy the flora and fauna of the forests and return home to the comfort of your Puerto Vallarta luxury vacation rental for a relaxing afternoon before enjoying the nightlife of the city. Travelers on spring break also enjoy shopping the markets for artisan-made goods or simply enjoying a cocktail from their private balcony and watching the sun sink into the sea.
Nightlife
Puerto Vallarta is a non-stop party during spring break. Clubs and restaurants are loaded with specials and the dancing is always hot.  Meet other vacationers and enjoy your vacation in this beautiful part of the world that knows how to show its guests a great time. From beach side clubs to fusion cuisine restaurants, you'll discover that you can fill your itinerary with venues that are most appealing to you; Puerto Vallarta has so many fine restaurants and exciting clubs. From special events to drink specials, the club scene is lively all year long, but it truly shines during the spring session.
You'll love having your own private vacation rental in Puerto Vallarta and you'll fall in love with this Pacific city as so many have. In fact, you'll likely want to come again as there is so many wonderful things in this friendly city to see and do.