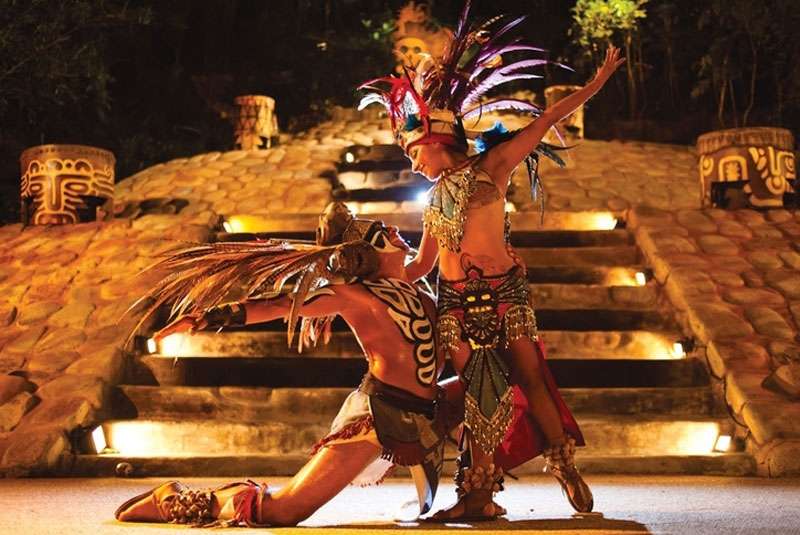 Ten Attractions of Jalisco
By J. A. Young
This western state of Mexico famously borders the Pacific Ocean but its interior is filled with natural and cultural attractions that make it one of the nation's most dynamic states.  If you are planning a Jalisco holiday, be sure to include any or all of the following attractions on your travel itinerary.  You won't be disappointed and you'll get to love this extraordinary part of Mexico.
Puerto Vallarta
As one of Mexico's top tourist destinations, it's no wonder that travelers come from far and wide to procure their luxury vacation rentals or vacation rental properties!  Staying at beach side accommodations and enjoying the sun and water sport of the Pacific is one of this city's claims to fame!
Mariachis
Jalisco is often regarded as quintessential Mexico!  Home to mariachi bands, vacationers should certainly make time to hear a performance while dining out in cities like Guadalajara and Puerto Vallarta.
The Tequila Express
Jalisco is world famous for its tequila and this train service has been created to take tequila-loving travelers from Guadalajara to the Tequila Herradura Distillery in Amititan.  Enjoy learning about how tequila is made and taste some extraordinary tequila samples when you visit.
Historic Downtown of Guadalajara
This capital city is home to a myriad of attractions; however, its historic downtown is a must-see section of the city with sites like the Plaza de Armas, the Metropolitan Cathedral, and the celebrated Jalisco Regional Museum.
Lake Chapala
As the country's largest freshwater lake, this lake and the nearby region is a major tourist destination.  People come to enjoy the cultural attractions of the small towns as well as the flora and fauna.  Lake Chapala is especially known for its American White Pelicans.
Barra de Navidad
This town on the Pacific is noted for its large lagoon and beautiful beaches.  Charter a boat for some extraordinary sport fishing!
Tonalá
This town near Guadalajara is famous for its handicrafts.  If you want to bring home the perfect artisan-created souvenir like pottery or ceramics from your stay in Jalisco, the shops and markets of this city are a must-see!
Basilica of Our Lady of Zapopan
Located in the city of Zapopan, the cathedral boasts an incredible collection of art and is renowned for its architecture that dates to the late 1600s and the time of the conquistadors.
Ciudad Guzman
This celebrated Jalisco tourist town is revered for its archaeological sites and attractions.  Anyone interested in Pre-Columbian cultures should be sure to visit this site.
 Ajijic
This town's thermal baths are reputed to have healing and rejuvenating qualities.  Within just a couple miles of Chapala, this town is located in a plateau region of the Sierra Madre range and is famous for its enchanting scenery.
These are just a few of the state's major attractions.  If you plan to procure a condo in Puerto Vallarta or Guadalajara, be sure to check out all the regional attractions you can.  This part of Mexico is noted for its great climate and, of course, breathtaking scenery like the mountains and beaches.  It has all the makings of an unforgettable vacation experience.
Save
Save